Pet Policies Matter to All Residents
We believe in healthy and responsible pet interactions for all residents and want to help create a community that welcomes everyone to a pet-responsible environment.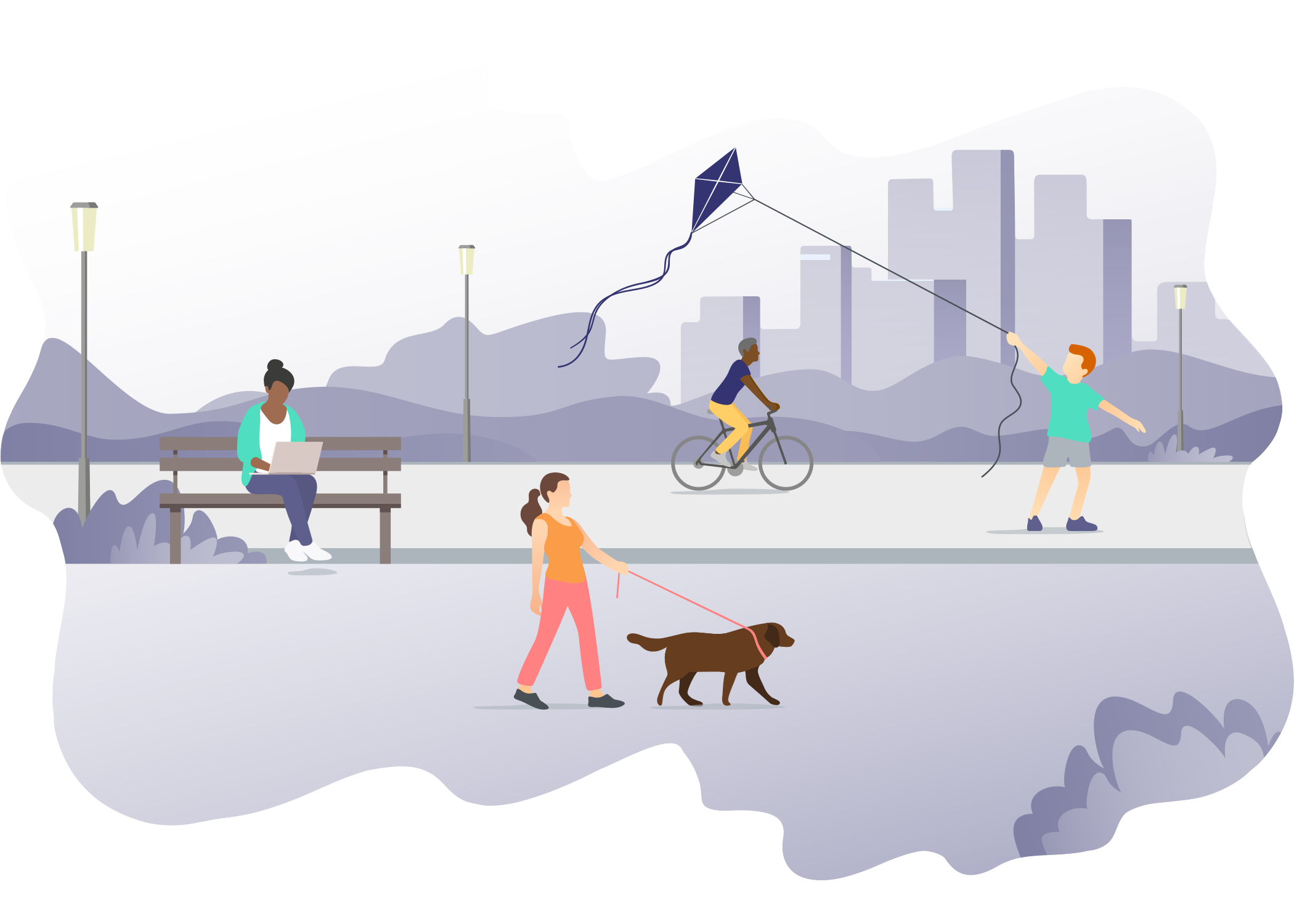 About Us
We help manage pet & animal records
Pet-friendly housing providers use PetScreening to screen household pets, validate reasonable accommodation requests for assistance animals and confirm every resident understands their pet policies. To facilitate the screening and validation process, PetScreening offers applicants and residents three profile types to choose from.
The PetScreening Profiles
What's your profile type?
How do I start a PetScreening profile?
To get started, visit your housing provider's PetScreening landing page. Then, select your profile type, create an account and complete your profile. Upon activation, profiles are shared automatically with your housing provider.
How long does it take to process my application?
A household pet profile and no pet/animal profile have an instantaneous turnaround time. The review time for assistance animal accommodation requests is 2-5 business days.
If the review time takes longer, this likely means our team is waiting for validation from the third-party healthcare provider or more information is needed from the animal owner.
How do you validate accommodation requests?
When a Requester (animal owner) submits a reasonable accommodation request for housing, the request goes through a comprehensive legal review process that adheres to HUD and FHAct guidelines.
During the review process, our Assistance Animal Review Team contacts the support animal owner's (Requester) third-party health care provider to validate the document's authenticity and never inquires about the specific nature of a disability.
(The FHAct provides that reliable and credible documentation that meet the test of reasonableness may be requested. Documentation must affirm the animal owner has a disability and a disability-related need for the animal. A letter from a medical doctor, social worker, or mental health professional are acceptable sources of documentation.) Learn More
Can I edit my profile after it's submitted?
Household pet profiles and no pet/animal profiles can be updated while in Draft or Active status at any time within your PetScreening account by selecting the profile, clicking Edit, and clicking the pencil icon next to the section of the profile that you want to update.

Changes cannot be made to an assistance animal profile during the review process unless additional information is requested by our Legal Review Team. Changes can be made once the profile is returned to you.
Can I get a refund?
A Pet Profile can be shared with other housing providers, hotels, groomers, pet sitters and more and is active for one year. It also serves as your easily accessible, digital pet dashboard

With this, there are no refunds as the product is fully rendered once the Household Pet Profile application is submitted. In the user terms and conditions that you accept when you register, it states that we do not provide refunds once an application is processed.
How do I renew my profile?
Profiles expire after one year from activation date. To renew a profile, click the Renew Now button at the top right of the profile. Follow the prompts to update applicable information including contact info, vaccination details, assistance animal documentation and microchip details.
Complete the affidavit questionnaire and proceed to payment (household pet profiles only) or submit your profile (assistance animal profiles and no pet/animal profiles).
Please click here for more information on Renewal Terms. There is no charge to renew assistance animal profiles or no pet/animal profiles.